Members of the Sudbury Wargames club paid respect to the Suffolk regiment whilst on a Normandy trip this year
The six club members laid a wreath at the memorial to the Battalion at Chateau de La Londe.
A quote taken from the Suffolk regiment website outlines the action taken by the regiment around Chateau de La Londe.
On 28 June the Battalion fought a bitter and costly battle to capture the Chateau de la Londe, near Caen, after two previous attacks by other battalions of the Brigade had failed. Despite counter attacks by infantry and armour, the Chateau was taken at a cost of 161 casualties. Other notable actions were at Sannerville and Banneville (part of the better known Operation Goodwood involving three armoured divisions), the highly successful pursuit of German parachutists down the Vire-Tinchebray road, the clearing of Overloon and Venraij in the Netherlands and the final battles at Brinkum near Bremen. There are memorials to The Battalion at Colleville-Montgomery and the Chateau de La Londe.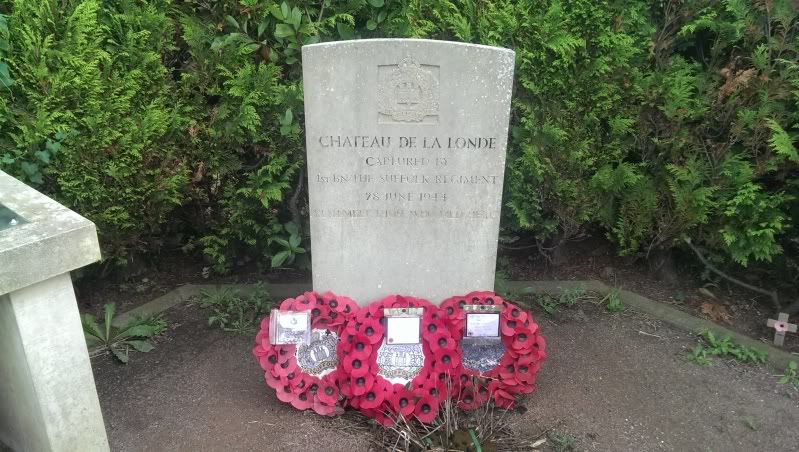 Again taken from the Suffolk's website, outlining other actions the regiment took in WW2.
The First Battalion formed part of the British Expeditionary Force in the 3rd Division. It fought in France and Belgium in 1940 and was evacuated from Dunkirk. After arduous training, still with the 3rd Division in the United Kingdom, it landed as part of the Assault Brigade on 6 June 1944 on Sword Beach, Normandy. It fought with distinction throughout the Normandy campaign and thereafter in Belgium, Netherlands and Germany right through to the end of the war ending up near Bremen.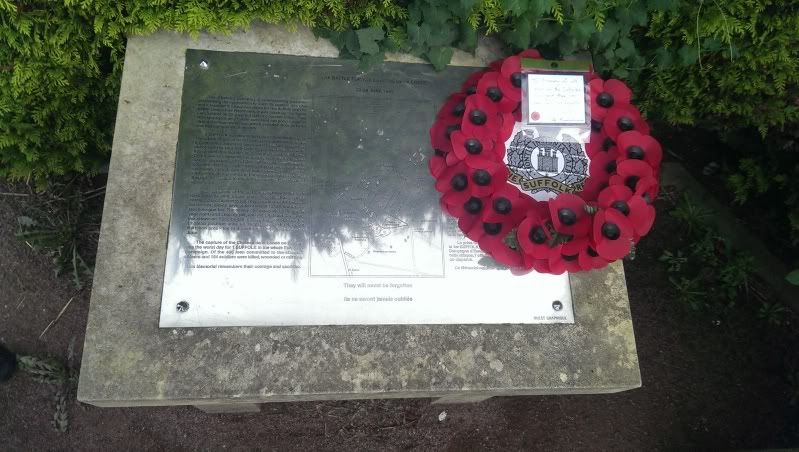 A special thanks needs to be said to member Nick Bellamy with regards to acquiring the wreath and running the battlefield tour for Chateau de La Londe